SB HOTELS consolidates its offer for virtual and hybrid events in Barcelona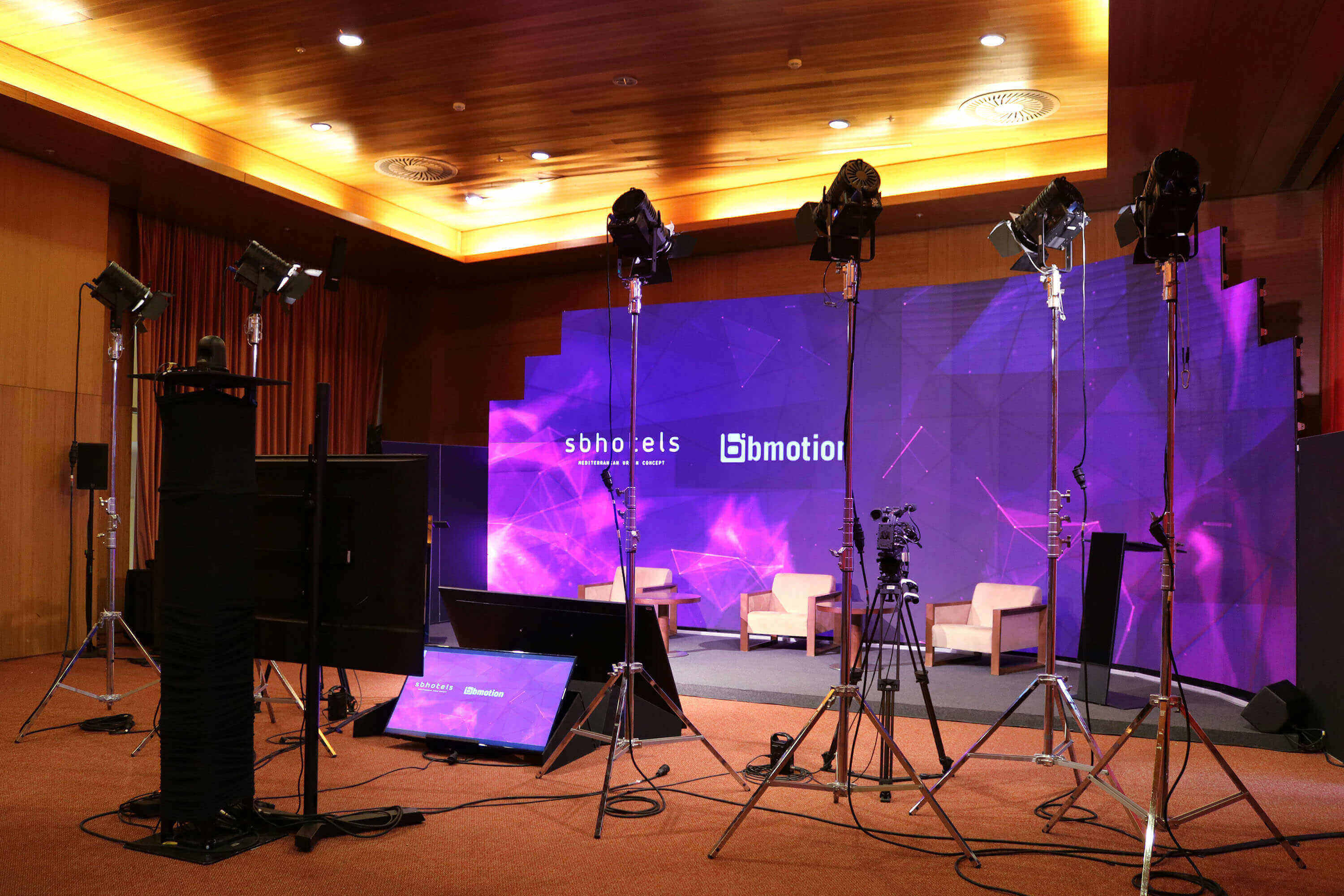 Collaboration with technological partner Bmotion and the creation of two platforms have allowed us to consolidate a service that is increasingly in demand.
Aware of the current need of the organisation of events, SB HOTELS has developed a line of virtual and hybrid events that allow its clients to continue working with all the guarantees of success while enjoying the services of our 4-star superior hotels in Barcelona.
Online meetings, virtual product presentations, congresses and hybrid conferences… are already a reality in this company.
Hand in hand with Bmotion, the technological partner of SB HOTELS, two fixed sets have been implemented at Hotel SB Glow and Hotel SB Diagonal Zero, which have become leading spaces for holding virtual events in Barcelona:
Sets in spacious modular spaces with high ceilings
Ventilation and natural light
Curtain system and optimal soundproofing
Customisation of spaces
Custom-made F&B services
Capacity to host up to 65 people on the same set with all the security measures
Advanced technology
There are many technological solutions available in the market for virtual and hybrid events. Therefore, SB Hotels advises the client on all the available options:
Recordings and broadcast retransmissions from both sets
Endless engagement options for participants (holographs, augmented reality, chats, voting and 3D surveys, etc.)
Creation of tailored audiovisual content (wallpapers, personalised microsites, etc.)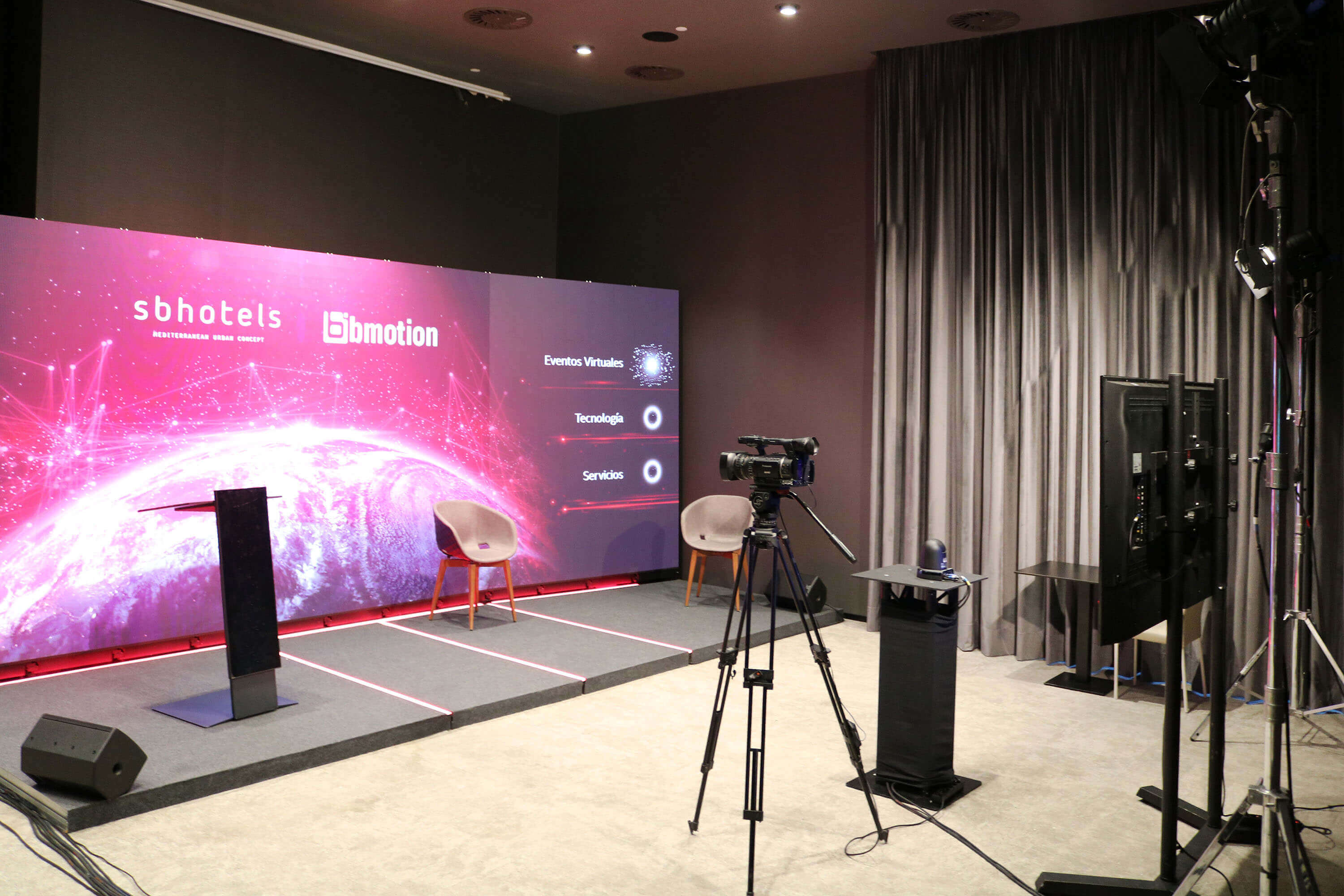 Categories: events
« Confined yes, but enjoying yourself in a hotel is still possible
Christmas menus at the hotel or to takeaway »