Your Tarragona holidays with SB Hotels

Summer in Tarragona is synonymous with relaxation, beaches and a swimming pool. Culture and history also go hand in hand when we talk about the city of Tarraco.
Therefore, we have 3 of our hotels at your disposal for your stay in the province of Tarragona to enjoy an unforgettable vacation.
What to do in Tarragona?
Tarragona is a city with beaches and this must be taken advantage of. If you have children and don't want to walk too much, we recommend you visit the beaches of El Miracle or La Arrabassada. If, on the other hand, you would like to discover more hidden coves, it is worthwhile going to Cala Waikiki or Cala de Els Vienesos.

The history of Tarraco
Tarraco (Tarragona) was an ancient Roman city. During that time, it was one of the main cities of Hispania and it became the capital of the Roman province. In the year 2000, the entire archaelogical site was declared a World Heritage Site by UNESCO.
Music festivals in Tarragona
For outdoor festival fans, you have the Tarragona Music Festival, which is held in the city's bullring from July 30th to August 8th, 2021. Do not miss it!
Accommodation in the city centre
In both our Hotel SB Ciutat de Tarragona 4* and Hotel SB Express Tarragona 3*, you will have the best allies for your accommodation and relaxation.
Tierras del Ebro: a natural wonder
The Tierras del Ebro lands are made up of several regions in the south of Catalonia, and less than 50 minutes from the capital. All of them combined represent more than half the distance of extension of the province of Tarragona.
Furthermore, the Tierras del Ebro lands were declares a Biosphere Reserve by UNESCO in May 2013.
A must-see would be the Delta del Ebro Natural Park, a protected place at the mouth of the Ebro river, and the ideal place to spend a relaxing day. There are a multitude of activities to do in this park: boat rides, bird watyching, watch the sunset, or even taste the local rice dishes.
Summer also comes to Tortosa, and that is why there is nothing better than staying at the Hotel SB Corona Tortosa 4* and touring this historic and charming city.
You can plan your guided routes through the city centre, visit its museums or contemplate its spectacular 14th-century Gothic cathedral on the banks of the Ebro River.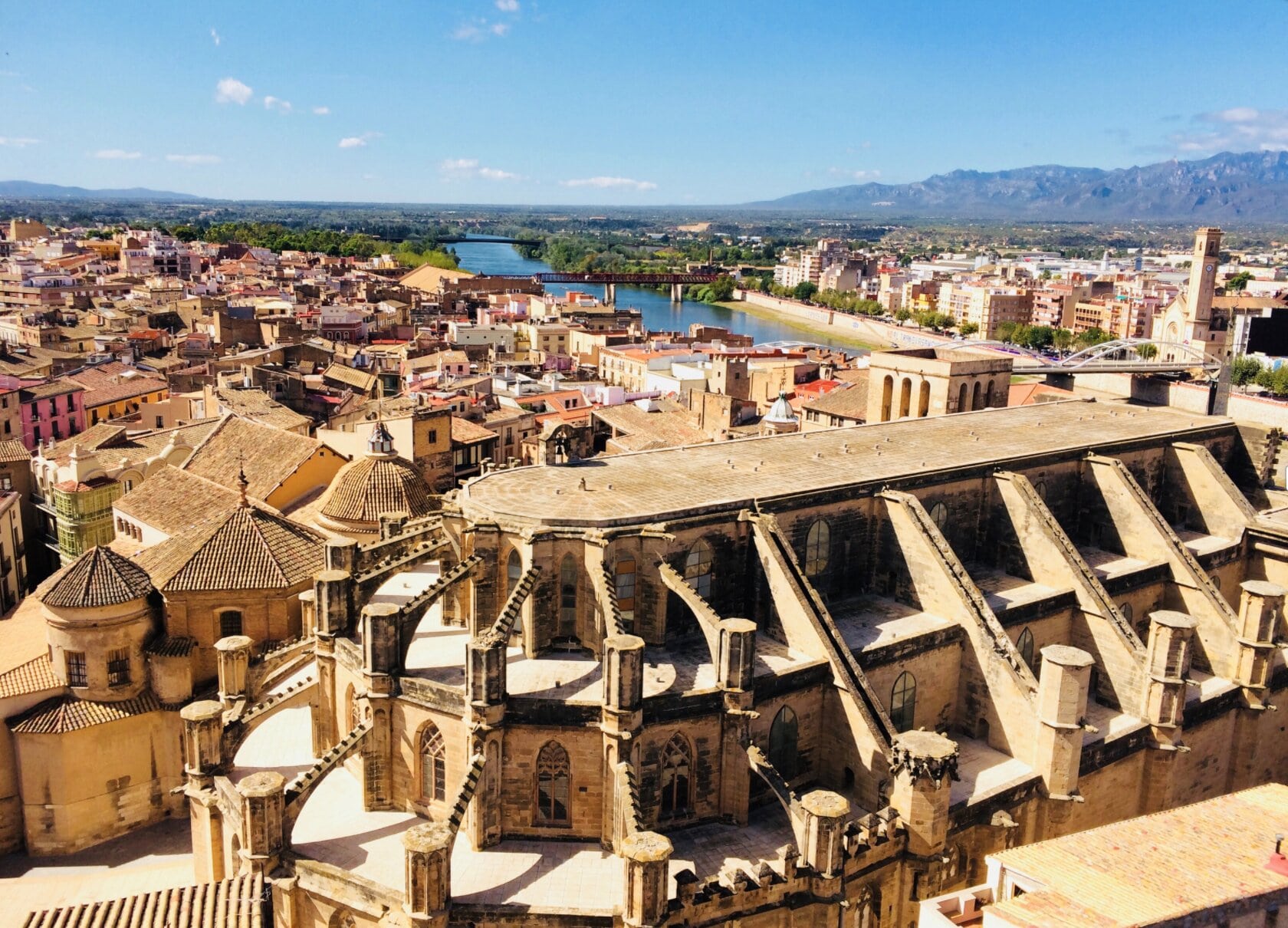 Access all our summer 2022 offers in Tarragona here.
« Things to do in Madrid this summer
Enjoy Barcelona this summer with SB Hotels »