New concept of SB Express 3*.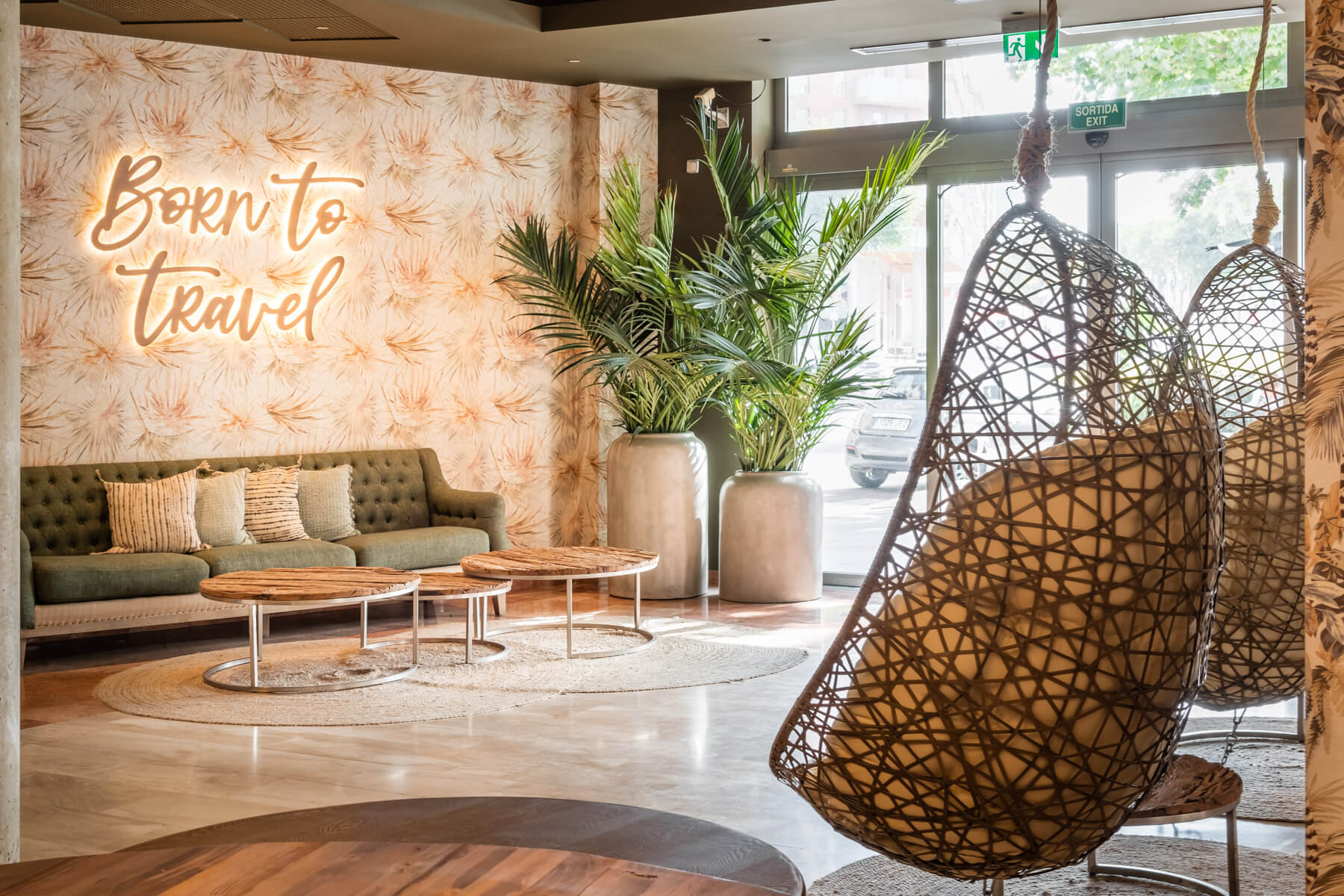 A new concept of 3* hotel in Tarragona
After a comprehensive renovation that has taken place over the past year, our Hotel SB Express Tarragona 3* is now operating with complete normality and under a new, more modern and innovative concept.
'Born to travel' is the new message that presides over the hall as soon as you enter. A luminous sign that welcomes all our guests in an open hall that connects reception with our new restaurant area.
We have incorporated 'BLÚ' on our ground floor, a cafeteria and restaurant space that offers different options where the Mediterranean essence is always the protagonist. This new space, open for breakfast, lunch and dinner, is available both to guests staying in the hotel and the local public of the city.
Breakfast:
Mon-Fri 7:30-10:30 a.m.
Sat-Sun 8:00-11:00 a.m.
Lunch:
Every day from 1:00 p.m. to 4:00 p.m.
Dinner:
Every day from 8:00 p.m. to 11:00 p.m.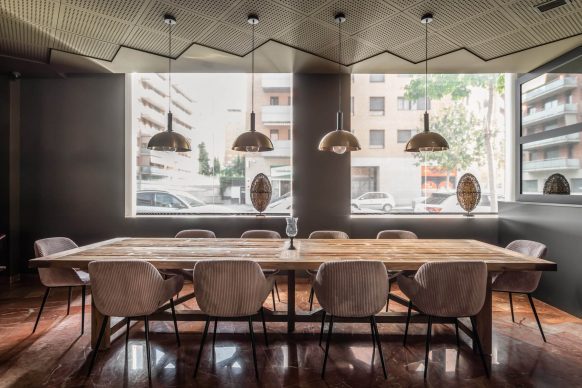 The rooms, as well as the common areas, have been completely renovated, giving them a more informal and daring air. We have opted for new, modern and current furniture and top-quality finishes. We have thought of the common areas as a single space, which is why we find the hall next to the restaurant as a shared area, with sofas, rocking chairs and large tables.
At SB Hotels we continue to promote a healthy lifestyle, and that is why we have incorporated into this 3* hotel a gym equipped with the latest technology for our guests, so that the fact of being far from their usual environment does not prevent them from breaking with their routine.
We continue to develop and adapt the sustainability measures of our #WeLoveGreen project in all our SB Hotels. We have eliminated single-dose amenities and incorporated soap dispensers to reduce the presence of plastic as much as possible. Likewise, we choose to digitise all possible documentation in our establishments, and invoices are issued and sent in digital format.
Welcome, Hotel SB Express Tarragona!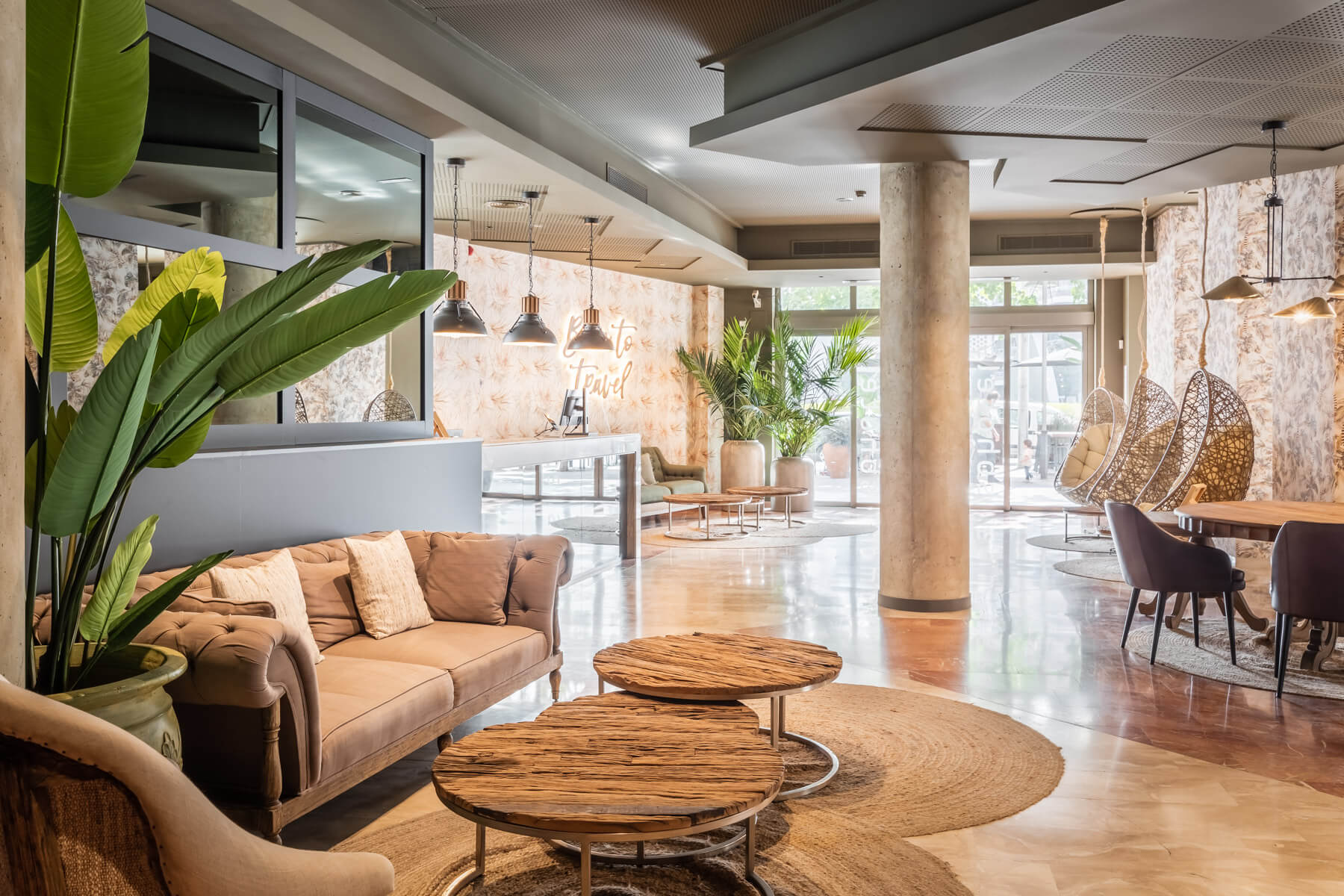 « Discover the best hotels to spend Easter in Barcelona, Tarragona or Madrid.
"Voladís", the rooftop with the best views of the city, is back. »